Receptions
We would LOVE to host your Oregon or Washington wedding reception!
 Main Lodge and Hilltop House
Receptions and celebrations at Anderson Lodge are absolutely amazing.  In the summer months, receptions often take place on the stone patios overlooking the mountains and forest setting.   If the weather is cooler, there are 2 conference rooms for your reception.  Either way, you are able to transform the space into a magical venue for your event.
Anderson Lodge takes the health and safety of our guests in the midst of the threat of COVID-19 very seriously. We provide hand-washing areas, hand-sanitizing stations, and disinfecting products for you during your stay. We are attempting to minimize the exposure and spread of the virus with our current policies.
While Anderson Lodge's regular cleaning regimens are rigorous, we have put additional practices in place during this time of COVID-19 Our cleaning staff has increased the frequency of cleaning common spaces and added sanitizing stations for your safety. Within 2 hours of your check-in, our cleaning staff will be sanitizing commonly touched surfaces and bathrooms. Our staff will be thoroughly cleaning and disinfecting the Lodge after your stay.
Couples may choose either our Main Lodge site or our Hilltop House site for their celebration.  We suggest you limit your guest list to 150 people or less.  Both facilities are equal in the amenities that they offer.  Both are lovely sites with conference rooms, outdoor dining on stone patios, outdoor wedding options with spectacular views, and to top it off you have exclusive use of the whole acreage!  It's all yours to create the most fabulous wedding event of your dreams.
Meals at Anderson Lodge
We welcome all weddings and wedding receptions at Anderson Lodge and strive to make it a memorable experience. You may self-cater with volunteers, utilize our preferred caterer or hire an outside caterer.
Our preferred caterer is Cindy Blixt of 5 Star Catering. We recommend having our preferred caterer for so many reasons. She is extremely familiar with both our facilities, has many wedding supplies and offers the most wonderful meal options for your event. All catering deposits, gratuities and payments will be made directly to the caterer. The caterer will set the prices and organize all service decisions. You can count on her to follow all Covid safety regulations. She is absolutely the best choice for any celebration!
When planning for reception fare for your event, you have 3 choices.
Self-Cater: Do you want to provide, prepare and serve your reception meal using volunteers, family,  friends, etc.?
Self-catering is for those that are not paying for any prepared food but, volunteers are preparing and serving it all. Self-catering is entirely on a volunteer basis.
Preferred Catering: Would you like to use a catering company for your main event meal that is familiar with Anderson Lodge and comes with rave reviews from past clients? Our preferred caterer, Cindy Blixt of 5 Star Catering not only can provide delicious reception fare but can also provide other meals during your stay too. Our preferred caterer has rave reviews from our couples. As a bonus, our preferred caterer has a vast amount of wedding supplies for you. No need to search out an event supply company. She has it all!
Outside Caterer: Do you have a specific caterer or restaurant in mind that you would like to use for your event? If they are preparing and serving the meal or if you are purchasing food from a restaurant or caterer and bringing it to the Lodge; this would be considered outside catering.
Kitchen Fees
Information On Kitchen Fees (9.8% tax)
       $150/Night Kitchen Fee – All Groups Pay $150 Kitchen Fee for each day of their rental
Self Catering – Self-catering means that volunteers will purchase, prepare and serve all meals. No one is paid for this service.
No additional fee beyond the $150/day kitchen fee to self-cater.
Preferred Catering Kitchen Fees
No additional fee beyond the $150/day kitchen fee if a preferred caterer provides the main event meal
Caterer confirmation required.
Our preferred caterer is very experienced with catering AND are frequent caterers for Anderson Lodge.  They know the location of supplies, have knowledge of traffic flow and can answer questions about your stay at the Lodge.  We can assure you they will offer quality service and you and your guests will be more than pleased! The caterer will prepare, setup, clear and do the dishes.
Outside Catering Kitchen Fee
$150/Night Kitchen Fee applies
Outside Catering is when you are paying a restaurant or caterer for meal service. Outside catering applies if you are picking up catered food and serving it yourself -or- the caterer/restaurant is serving the meal for you at the lodge.
Add $200 Catering Kitchen Fee if you choose an outside caterer for any meal. The client is to provide Anderson Lodge with the contact information of the outside caterer.
Please provide Anderson Lodge with information on your outside catering choice. Please note: If you are purchasing food from a restaurant or caterer but serving it yourselves, this is still considered outside catering.
Reception Information
WEDDINGS are the happiest of times for the bridal couple.   If you have a special request or don't find your question answered on our website, we are here to help.  Feel Free to call the Anderson Lodge Office should you have any questions. Also, please see the Wedding FAQ page of our website to answer other questions relating to our wedding and reception offerings.
SERVICE OF ALCOHOL
It is not required that you have a licensed bartender but it is recommended. You may have a responsible family member or friend act as your bartender. Anyone who is in charge of the service of alcohol must not serve to a minor or over-serve to adults. The service area must be monitored at all times if you are serving alcohol.
The Washington State Liquor and Cannabis Board has a banquet permit that allows for the consumption of alcohol at a private event like a wedding. Use this link to learn about the BANQUET PERMIT If you feel a banquet permit is needed for your event, you can order one online for a $10/day fee.
Lodge equipment and supplies
Chairs and Tables:  We provide tables and chairs, however, our supply is limited.
Chairs: Presently, we have 125-150 fabric-padded folding chairs, 125-150 outdoor chairs with molded seats, and 125 black bistro chairs.  The client is responsible for all placement and arrangement of tables, chairs, and decorations and the removal of all event supplies.  You are asked to return all equipment and furniture to original locations and remove all decorations at the end of your stay. Never leave our chairs or tables outside overnight. Take them in immediately after use  Furniture, supplies, and equipment must be put back in their original locations at the end of your stay.
Tables: We have 40 black bistro tables, 20 60-inch diameter round tables, 5 8-foot rectangular tables, 3 6-foot rectangular tables and 1 4-foot rectangular table. The Main Lodge and the Hilltop House have different numbers of tables. So these totals vary depending on which facility you rent. You may move the tables and chairs to suit your needs. The conference room round tables and rectangle tables are usually indoors. They may be moved to patios if moved back immediately after use. But these tables are NOT to be placed on grass areas at all. (For example: Indoor tables are not to be moved to Hilltop gazebo area or the wedding circle)
Table Cloths – You are welcome to use the cloth-backed vinyl table coverings we have at Anderson Lodge.   We do not provide any other table linens.
China and flatware – We can provide china and flatware.  We maintain 125-150 dinner plates, salad plates, bowls, dessert plates and utensils at both facilities. We do not have wine glasses or glassware.  We do have 125-150 acrylic tumblers at each facility.
Kitchen use:  You have full access to our kitchens.  You can count on a commercial dishwasher and commercial refrigeration at both the Hilltop House and the Main Lodge.  We have multiple salt/pepper shakers, acrylic water pitchers, and coffee carafes.  We have a few large white serving platters and large salad bowls plus 6-8 glass serving dishes.  You are welcome to use all the supplies in our kitchens but be mindful to return them to their locations. Sorry, we don't have chafing dishes or an ice maker.
A wedding party will be responsible for all placement and removal of rental equipment.
Do not use scattered decorations or confetti.
Candles must be inside a glass or metal container that exceeds the height of the flame by 2 inches
Do not use glass containers on our patios. They tip easily and the glass will break on the stone pavers.
The wedding party is responsible for all setup and takedown of ceremony and reception areas.
Indoor tables (conference rounds & rectangle tables) are NOT to be placed on grass areas at all. (For example: Indoor tables are not to be moved to Hilltop gazebo area or the wedding circle)
The wedding party is responsible for "put back" tasks as defined on the Departure Checklist
There is a 10 can limit on trash.  Please take excess trash home to dispose of.  All wine bottles, soda/beer cans, cardboard and water bottles must be disposed of by the wedding party. A trash removal charge applies if this is not done.
The wedding party is required to return all furniture, supplies and equipment to their original locations before check-out time.
Please know that the leather couches and the fabric chairs STAY IN THE CONFERENCE ROOM.  Do NOT take the furniture to another room or outside.  It's okay to move them to the perimeter of the room, but do NOT move them out of the room.
NO MOVING OF PIANOS
We tune our pianos regularly. If they are moved or jostled, they can get out of tune. Please, please do not move them.
Yes, they have wheels on them, but this is for tuning only. Do not ever move the pianos!
Sky lanterns or Wish Lanterns are prohibited.  They are banned in the state of Washington. 
The miniature hot air balloons can create a dangerous situation if they collide with a tree, building or power line. The lanterns have to land somewhere, and sometimes they're still partly on fire when they hit the ground. They've been known to ignite dry vegetation. We certainly don't need uncontrolled sources of open flame flying above our forests. We already have enough things to cause forest fires to worry about without adding them to the mix.  Do not use any decoration that is released into the air or use any that has a flame.
No fireworks are allowed at Anderson Lodge. For safety reasons, no fireworks, sparklers, or flammable items will be permitted on any of our properties.
Please contact the office if you plan to have a drone to be used on the property. There are regulations for drone operation.
NOISE LEVEL RESTRICTION
PLEASE NOTE:  Despite the rural location of our facility we do have neighbors adjacent to the Main Lodge and Hilltop House.  Please be mindful of the noise level of your event.  We ask that you to move the reception inside by 10 pm. Please lower the level of amplified music and party-goers at this time. This 10:00 PM time, limiting the volume of music and party-goers is strictly enforced.
Event Liability Insurance
Event Insurance
Please use WEDSURE for your event liability insurance. Your wedding day is supposed to be one of the most cherished memories of your life. You've been dreaming about it and preparing for it for such a long time. It may seem like bad luck to imagine accidents on your wedding day, but planning ahead is so important.  We require Event Liability Insurance from the wedding couple. Please provide a Certificate of Liability to Anderson Lodge with your final payment. No entrance to property until this is submitted. We highly recommend using WED SURE as your event insurer. They are very inexpensive and offer a quality product.
Liability covers you in the event that you become legally responsible for bodily injury, personal injury or property damage caused by an accident that occurs during your covered event.
 Liability insurance coverage limit of $1,000,000 is required.
The policy must include Host Liquor Liability coverage for your event. This is a key wedding coverage, providing protection against bodily injury and/or property damage as a result of an intoxicated guest who was served alcohol at an event you hosted. If you are not serving alcohol, the coverage is still required. Guests often bring their own alcohol to wedding events.
Anderson Lodge must be listed as "additional insured" and your venue address must be on the policy.
This is required. We must be listed as Additional insured with your venue as rental location
Your policy should begin on your check-in date and end on your check-out date.
Most all of our clients use WedSure for their event insurance. The policy covers wedding issues only; you are not paying for anything unnecessary.  The cost of their policy is offered at $95 plus service fees and tax. We do not accept homeowners' insurance.
Decorations
Reception Restrictions:
Never allow anyone at the reception that is sick or has any flu-like symptoms.
No tape or tacks may be used on the walls of any room. Use removable adhesive mounting products only.
Candles must be in fire-proof containers. Containers must exceed the height of the flame by 2 inches.
No confetti, silly string, rice, glitter or imitation flower petals.  They are too difficult to clean up in our natural setting.  The use of any scattered decorative ornamentation is strictly prohibited.
If your reception is using beer kegs, place them on the cement only. Do not remove racks and store them in our refrigerators
Monitor the beverage service area at all times if alcohol is provided
Bring all wine, beer and liquor bottles back with you to dispose of. Do not put them in the trash.
Never leave standing water on laminate flooring. This can damage the flooring.
Never use large rag mops saturated with water to wipe up spills on hardwood or laminate flooring. (Microfiber mops are provided)
Absolutely NO tents, air mattresses, cars, dance floors, tarps, tables or other such items on the wedding sites (gazebo or view site) at the Hilltop House
Main Lodge: Please do not drive on the pathway leading to the wedding site or on the grass area (volleyball area) near the chair storage area.
Hilltop House: Please do not drive up to the storage house by the gazebo by way of the wedding path area. You may drive around back (north side) to load chairs in a vehicle and get close to the storage house.
Do not move the piano in the Hilltop conference room or the Main Lodge conference room. Even jostling a piano can damage them and at the very least get them out of tune.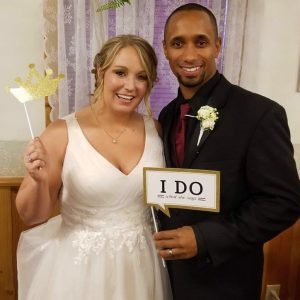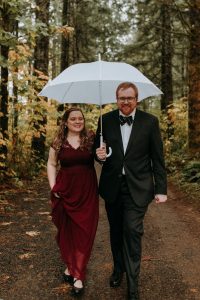 Anderson Lodge: Where natural beauty is the icing on the cake!